ECO+ Consultation response – have your say and join us on 13 December
The NIA will represent its members by responding to the ECO+ Consultation on your behalf.
You are invited to join our working group to understand your views on the ECO+ Consultation response. The online call will be held at 10am on 13 December and it would be fantastic if you could attend as your feedback forms an integral part of the response, to ensure that it fully represents the NIA and its members.
If you have any comments or input in the meantime, please let us know by emailing info@nia-uk.org.
ECO Plus Consultation – A Helpful Summary
The long-awaited ECO Plus consultation was released on Monday. Please see below a summary of some of the key findings
See the full consultation here and the accompanying press release.
ECO+ will run alongside and complement the existing ECO4 scheme. The main difference is that it will target a wider group of 'able-to-pay' households living in the least efficient homes in lower Council Tax bands, who are not supported through other schemes, as well as low-income and vulnerable households who are already eligible for ECO4.
The recent rise in energy bills has put many 'able-to-pay' households at risk of falling into fuel poverty, so the new ECO+ Consultation's commitment to help this sector is much-needed. The NIA has been pushing for more support for 'able-to-pay' households to install insulation measures for a long time, so we are very encouraged by the strong emphasis in the ECO+ Consultation document on 'able-to-pay' households.
Key points:
Scheme will run from Spring 2023 (date not yet confirmed) to March 2026
BEIS plans to work with energy suppliers to explore the potential for some earlier delivery in 2023.
The value of the scheme will be £1 billion over the 3 years.
Aims to support the installation of additional energy efficiency measures in 410,000 households.
Estimated savings for consumers of around £310 per year.
The ECO4 scoring framework, obligation threshold and approach to suppliers will be mirrored as closely as possible for ECO+.
Those eligible will be the same low-income group as ECO4 requirements, but will now consider a wider group that incorporates lower council tax bands (different for England, Scotland and Wales) and properties with EPC D or below.
Suppliers will be required to deliver at least 20% of their annual targets to low-income households already eligible under ECO4.
The remaining up to 80% of ECO+ funding will go to households that are not currently eligible for existing government-backed energy efficiency schemes.
The consultation promises to ensure that, "government money is prioritised towards insulation measures." As such, ECO+ will primarily provide single insulation measures for eligible households. There is the option to add on secondary heating controls, but this only applies to low-income owner-occupiers who are already ECO4 eligible. Therefore, the vast majority of ECO+ funding is set to be spent on insulation measures, which is exciting news for us and our members. A fabric-first approach is the best way decarbonise our homes and lower energy bills, so the government's strong commitment to this is very welcome.
The consultation closes at 11:45pm on 23 December 2022.
The Net Zero Heat Programme will invest up to £5 million
You may be interested in applying for funding via the Net Zero Heat Programme, with applications closing on 11 January 2023. Innovate UK are investing up to £5 million, over two phases, to support ideas and innovative approaches to lowering bills and reducing carbon emissions from buildings. The two phases can be summarised as follows:
Phase 1
Includes a total of up to £450,000 for up to 20 projects.
Applicants must deliver a feasibility study.
The feasibility study for Research and Development contracts will be allocated up to £22,000, inclusive of VAT, for each project for up to 3 months.
The timeline is as follows: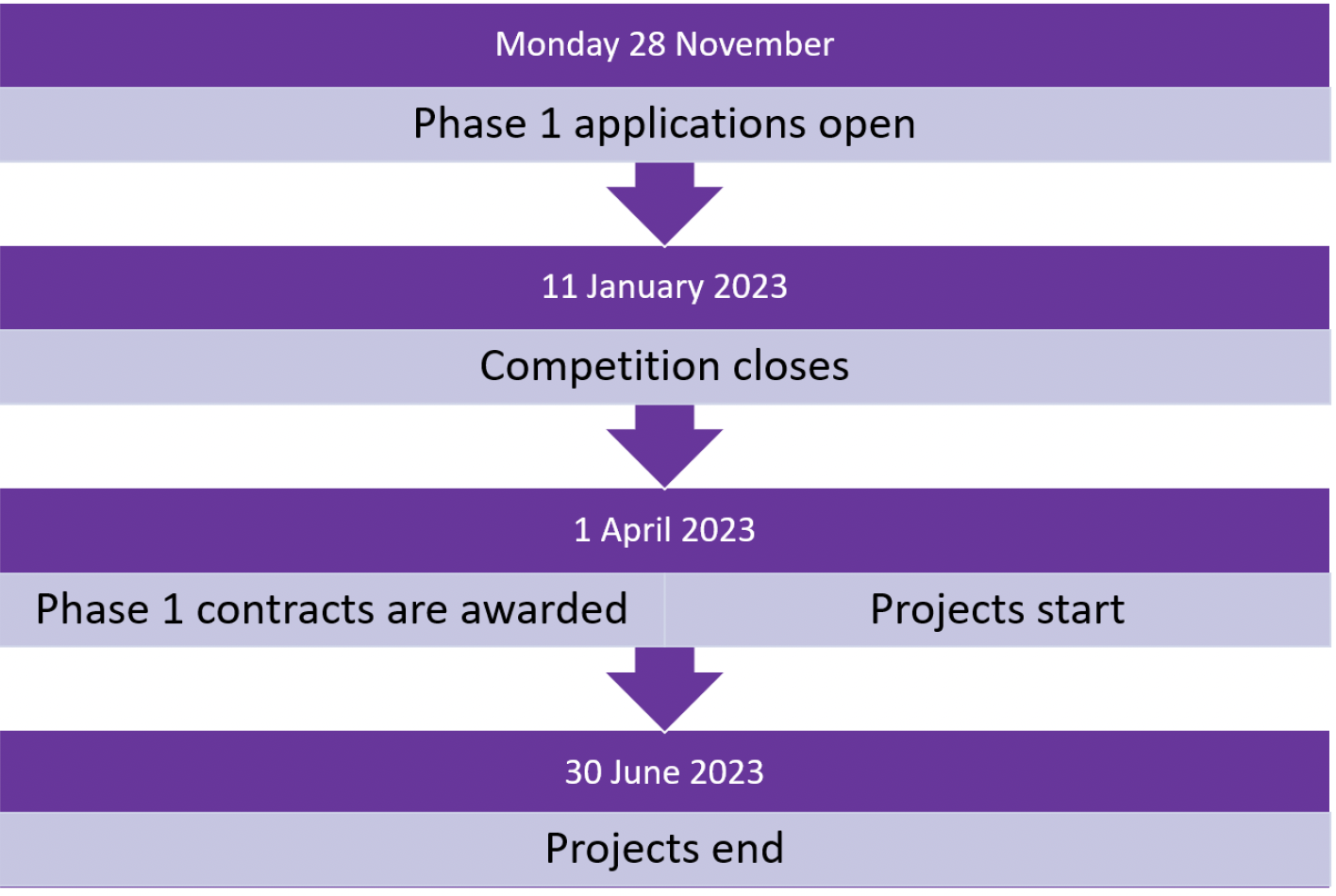 Phase 2
Α further £4.55 million is allocated.
Up to 5 contracts will be awarded to organisations chosen from the successful Phase 1 applicants.
Up to £1.5 million inclusive of VAT can be allocated for each contract, to develop a prototype and undertake real world testing for up to 18 months.
There are several considerations and requirements that must be provided. One such requirement is for applicants to work with relevant supply chains to install measures. As key players in the energy efficiency supply chain, NIA members are perfectly positioned to act as supply chain partners for other organisations making bids.
Join our policy mailing list
NIA members are vital to help shape our consultation responses. If you would like to receive draft
consultations for you to provide your input, please email: info@NIA-uk.org