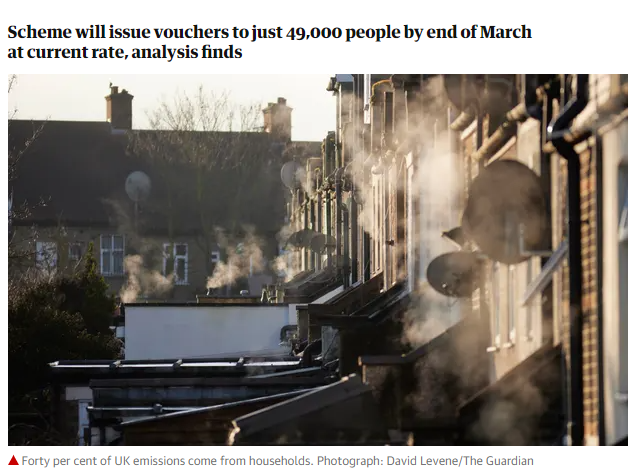 Chancellor must make the right decision next week!
Today's article in the Guardian reads: "Members of the renewable energy industry have written to ministers calling for the green home grants to be maintained and enhanced as a key measure for reaching net-zero by 2050. They say it is incredibly popular with homeowners keen to reduce energy costs and contribute to tackling climate change.
The signatories, from 19 organisations representing or working within the energy efficiency and low-carbon heating sector, said premature closure of the grants would put jobs in jeopardy, dash the dreams of homeowners and put the UK's net zero target at significant risk.
"Derek Horrocks, the chairman of the National Insulation Association, said: "Stable policy is needed to provide the industry with the confidence it needs to invest and adapt to the demands of the net zero transition. Inquiries for insulation and low-carbon heating have been extremely high, in spite of the current circumstances, and companies across the sector have responded and geared up the supply chain to meet demand.
"That's why we would urge the chancellor not to curtail the green homes grant to ensure that our sector can lead the UK's economic recovery and meet the government's net zero ambitions."