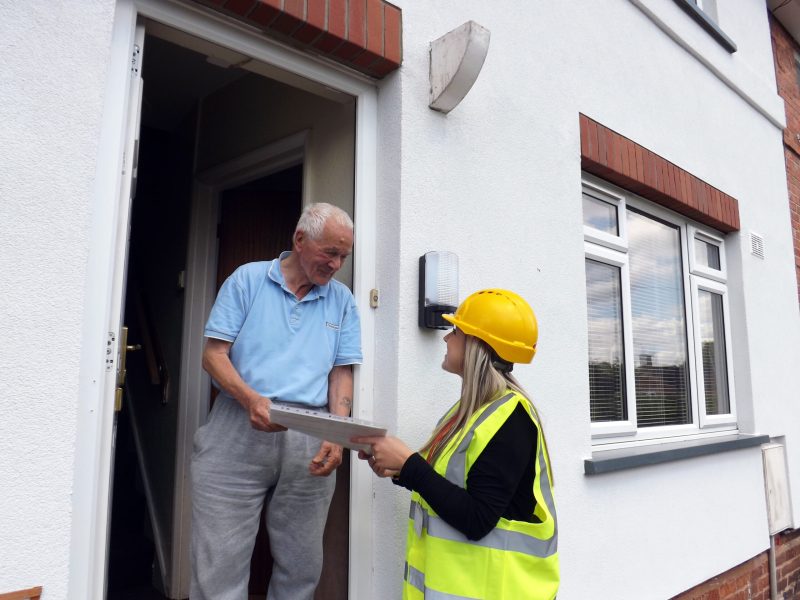 19 organisations representing or working within the energy efficiency and low carbon heating sector have written to Government Ministers, highlighting the importance of the continued and successful delivery of the Green Homes Grant Voucher Scheme (GHGVS).
Premature closure of the Green Homes Grant Scheme would put jobs in jeopardy, dash the dreams of homeowners and put the UK's Net Zero target at significant risk
The Green Homes Grant was announced by the Chancellor, Rt Hon Rishi Sunak in July 2020 with the intention of kickstarting a green recovery, creating jobs and enabling homeowners to improve the energy efficiency of their homes. The initiative has been met with high demand from homeowners and industry, and while initial teething problems due to administration challenges have been significant, it is promising to see these issues now being resolved.
The energy efficiency and low carbon heating sector is concerned by recent rumours that the scheme will come to an early close on March 31st 2021 and that the £320 million of the funding allocated for 2021/22 may be recalled. Such a decision could have significant financial implications for businesses who have invested in developing capacity to meet the demands of the scheme; it would also undermine the trust of homeowners who have applied for vouchers for home improvements yet to be delivered.
Derek Horrocks, Chairman of the National Insulation Association, said:
"Stable policy is needed to provide the industry with the confidence it needs to invest and adapt to the demands of the net-zero transition. Enquiries for insulation and low carbon heating have been extremely high, in spite of the current circumstances, and companies across the sector have responded and geared up the supply chain to meet demand.
"That's why we would urge the Chancellor not to curtail the Green Homes Grant to ensure that our sector can lead the UK's economic recovery and meet the government's net zero ambitions."
Signatories to the letter include:
The Association for Decentralised Energy (ADE), Heat Pump Association (HPA), The Insulated Render and Cladding Association (INCA), Insulated Assurance Authority (IAA), Microgeneration Certification Scheme (MCS), National Insulation Association (NIA), Association for Renewable Energy and Clean Technology (REA), Renewable Energy Assurance Ltd (REAL), Solar Energy UK, Sustainable Energy Association (SEA), Solid Wall Insulation Guarantee Agency (SWIGA), Caplor Energy, Interglow, Insta Group, Pacifica Group, Permarock, Saving Energy UK, Sustainable Building Services and Westville Group.
ENDS
EDITORS NOTES
National Insulation Association Media Enquiries:
Christina Thompson-Yates, PR and Content Manager
Telephone: 07394 560 984| Email christina.thompsonyates@ecuity.com
Association for Renewable Energy and Clean Technology (REA) Media Enquiries:
Jack Abbott, PR and Communications Manager
Telephone 07590 627739 | Email: jabbott@r-e-a.net
Solar Energy UK media enquiries:
Jack Dobson-Smith, Senior external affairs adviser
Telephone: 020 3637 2946 | Email jdobson@solarenergyuk.org
Notes to Editors:
The letter was sent to Government Ministers on 23rd February 2021 and is hosted on the NIA website: https://www.nia-uk.org/media/1666/industry-letter-to-lord-callanan_final_version_230221.pdf
The National Insulation Association (NIA) represents the insulation industry in the UK with a member base comprised of installers, system certificate holders, and manufacturers who provide a wide range of insulation solutions for homes and buildings. The NIA and its members are fully committed to maintaining and raising standards within the insulation industry.